Quick View
Wilco's thirteenth studio album, Cousin, was recorded in the band's legendary Chicago studio – The Loft – over a period of two years. The ten new tracks are written by band leader Jeff Tweedy and feature musical performances by the longtime lineup of Nels Cline, Mikael Jorgensen, Glenn Kotche, John Stirratt, Pat Sansone and, of course, Tweedy on lead vocals.

After a short detour back into their country-influenced roots via last year's Cruel Country double album, Cousin sees Wilco back in their more familiar progressive and experimental rock territory. Tweedy's singular songwriting voice is in full evidence, with lyrics weaving across a variety of topics – from the iconoclastic to the introspective.

Adding a unique and new element to the recording process was the attachment of Welsh singer/songwriter Cate Le Bon as producer – the first time an outsider has been actively involved in a Wilco recording session for more than ten years, since Yankee Hotel Foxtrot. Le Bon brought her unique musical perspective to the band's trademark sound and provided them with an inspiring new challenge to push their musical boundaries.
Quick View
3 Feet High and Rising is the debut studio album by hip hop trio de la Soul and was released on March 3, 1989. It marked the first of three full-length collaborations with producer Prince Paul, which would become the critical and commercial peak of both parties. Critically, as well as commercially, the album was a success. It contains the singles, "Me Myself and I", "The Magic Number, " "Buddy, " and "Eye Know". The album title came from the Johnny Cash song "Five Feet High and Rising". It is listed on Rolling Stone's 200 Essential Rock Records and The Source's 100 Best Rap Albums. When Village Voice held it's annual Pazz & Jop Critics Poll for 1989, 3 Feet High and Rising was ranked #1. It was also listed on the Rolling Stone's The 500 Greatest Albums of All Time. Released amid the 1989 boom in gangsta rap, which gravitated towards hardcore, confrontational, violent lyrics, de la Soul's uniquely positive style made them an oddity beginning with the first single, "Me, Myself and I". Their positivity meant many observers labeled them a "hippie" group, based on their declaration of the "D.A.I.S.Y. Age" (Da. Inner. Soul. Yall). Sampling artists as diverse as Hall & Oates, Steely Dan and The Turtles, 3 Feet High and Rising is often viewed as the stylistic beginning of 1990s alternative hip hop (and especially jazz rap).
Quick View
The definitive box set for Ghost's highly acclaimed album IMPERA (Best Rock Album: iHeartRadio + American Music Awards; #1 Spotify's Best of Kickass Metal; etc) is bursting with some never before released vinyl, 3D die-cut gatefold vinyl jacket, wax seal kit with custom Ghost candles, band poster, 22-page photo book & more! This limited-edition black vinyl version features a gold foil number certification marked on the box's paper outsert.
Quick View
Quick View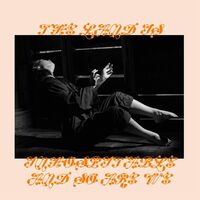 Sometimes, Mitski says, it feels like life would be easier without hope, or a soul, or love. But when she closes her eyes and thinks about what's truly hers, what can't be repossessed or demolished, she sees love. "The best thing I ever did in my life was to love people," Mitski says. "I wish I could leave behind all the love I have, after I die, so that I can shine all this goodness, all this good love that I've created onto other people." She hopes her newest album, The Land Is Inhospitable and So Are We, will continue to shine that love long after she's gone. Listening to it, that's precisely how it feels: like a love that's haunting the land.

"This is my most American album," Mitski says about her seventh record, and the music feels like a profound act of witnessing this country, in all of its private sorrows and painful contradictions. In this album, which is sonically Mitski's most expansive, epic, and wise, the songs seem to be introducing wounds and then actively healing them. Here, love is time-traveling to bless our tender days, like the light from a distant star.

The album is full of the ache of the grown- up, seemingly mundane heartbreaks and joys that are often unsung but feel enormous. It's a tiny epic. From the bottom of a glass, to a driveway slushy with memory and snow, to a freight train barreling through the Midwest, and all the way to the moon, it feels like everything, and everyone, is crying out, screaming in pain, arching towards love. Love is that inhospitable land, beckoning us and then rejecting us. To love this place — this earth, this America, this body — takes active work. It might be impossible. The best things are.
Quick View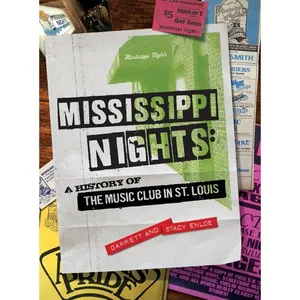 Mississippi Nights: A History of The Music Club in St. Louis chronicles the 30-year run of the iconic venue, even diving into the pre-Mississippi Nights history of 914 North 1st Street in Laclede's Landing. Stories include The Police, Nirvana, Melissa Etheridge, Public Enemy, AC/DC, Michael Stipe (R.E.M.), and local bands such as The Urge, Pale Divine, KingoftheHill, Story of the Year, Mama's Pride, and more. The rich music history of Mississippi Nights is brought back to life with stories, photos, and memorabilia.
Quick View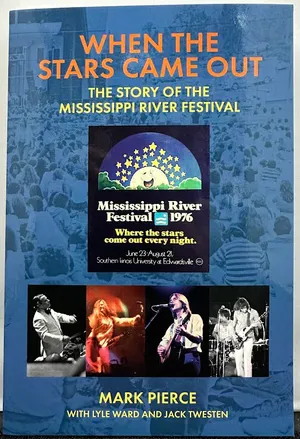 In the summer of 1969, the Mississippi River Festival (MRF) kicked off on the campus of Southern Illinois University Edwardsville. Over the next 12 turbulent summers, the outdoor concert series attracted more than a million fans, showcased the talents of hundreds of legendary performers, and created countless memories among the artists, fans and workers who called the MRF their summer home. The Who, Bob Dylan, the Grateful Dead, the Eagles, Janis Joplin and many other rock legends played the MRF. But the festival's commitment to music diversity allowed area fans to also enjoy classical, jazz, dance, barbershop, theater and bluegrass over the course of a summer. The Mississippi River Festival is a part of history now, but it remains a beloved piece of nostalgia for thousands of St. Louis area residents. And now, for the first time, the complete story is being told. With fan reviews, artist recounts, and a gallery of rare, vintage photos, this is the story of what happened when the stars came out.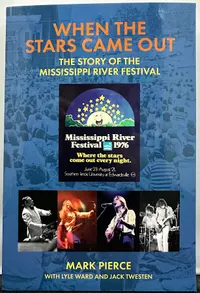 Quick View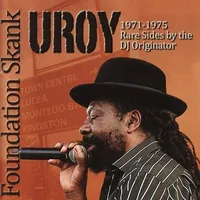 Quick View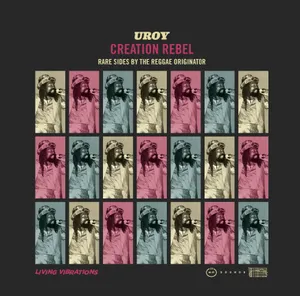 TO THE EXTENT THAT AMERICAN HIP HOP OWES A DEBT TO JAMAICAN MUSIC, THAT DEBT IS ALSO OWED TO U ROY

This Limited-Edition vinyl release for RSD Black Friday 2021 celebrates the long and ground-breaking career of the artist who single-handedly created the model for all succeeding reggae DJs, the legendary U ROY.

It is impossible to overstate his importance to the history of reggae, representing a status as Louis Armstrong's lasting influence on Jazz; U Roy's feat of having the Top 3 best-selling singles at one time in 1970 on the airwaves & in record shops announced the beginning of a long recording and live performance career, known internationally as the 'Rasta Ambassador', a status he held until his death in February 2021. Quite simply, U Roy created the template for all those countless Mic MCs who followed his example, from the 1970s to now. Bob Marley was known to not be a fan of the DJ music sweeping the dance in Jamaica, but when asked what he thought of the trend replied "Well…me like U Roy."

Pressed on clear vinyl (with liner notes by the noted reggae producer/historian Leroy Pierson), this compilation includes Roy's collaborations with the leading vocalists of the day (including Johnnie Clarke, Lee Perry, The Heptones, Slim Smith and others), on his own, now-extremely rare JA-only 45 releases, from the collection on Sound System Records, Foundation Skank . There are also sides from an earlier release on Sound System (out of print on vinyl for 20 years) The Lost Album: Right Time Rockers, cited by the Rough Guide To Reggae as one of its 100 Essential LPs. Chatting as a master jazz scat-vocalist over the rhythms originally cut at the Channel One studio in Kingston for the all-time greatest LP of the vocal group Mighty Diamonds, they give an intimate look at the island's #1 DJ at the top of his form.

By the time of his demise at the age of 78, every accolade, honor, and recognition given in the reggae world were abundantly his, including the Jamaican government's highest commendation, The National Order Of Distinction. From the early days until his end, U Roy was the epitome of the Rastafarian message of black pride and love. His primacy in the forefront of reggae is known world-wide, and Sound System Records gives thanks for our two decades + association with the man known as Daddy Roy.



SIDE ONE
1. FOUNDATION SKANK
2. ITAL VITAL
3. TRUTHFUL DUB
4. LOVE I BRING
5. DOWN DEH
SIDE TWO
1. MR. WARNER
2. RIGHTFUL REGGAE
3. CRASHIE SWEEP
4. FULL TIME
5. COOL DOWN
6. CREATION REBEL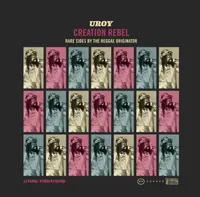 Quick View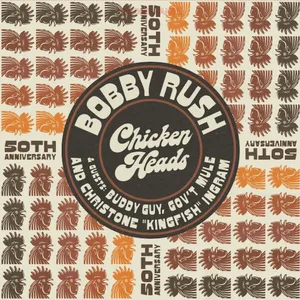 Bobby Rush's biggest hit, "Chicken Heads", is celebrating its 50th anniversary in 2021. In recognition of this milestone, Bobby has tasked Gov't Mule, Christone "Kingfish" Ingram and Buddy Guy to record reimagined versions of the track in their own unique styles. This release will include those three versions of the song, plus a brand new recording of the track from Bobby Rush that's inspired by over 50 years of performing the song live in front of audiences around the globe.

Chicken Heads
Chicken Heads - Buddy Guy Feat Bobby Rush
Chicken Heads - Gov't Mule and Bobby Rush
Chicken Heads - Cristone "Kingfish" Ingram Feat. Bobby Rush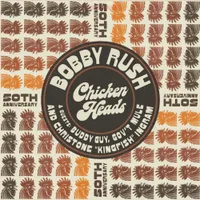 Quick View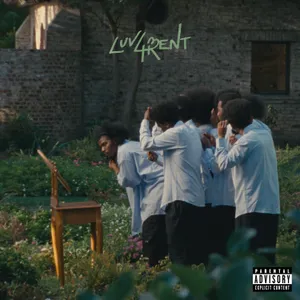 Luv 4 Rent is the third studio album by Smino. The album includes guest appearances from J. Cole, Doechii, Fatman Scoop, Cruza, Lucky Daye, Phoelix, Cory Henry, Ravyn Lenae, Lil Uzi Vert and Reggie.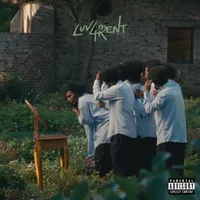 Quick View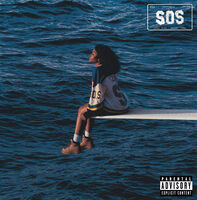 SOS is the second studio album from GRAMMY award winning singer SZA, and the follow up to 2017's major label debut album Ctrl. The genre-blending album contains elements of pop, R&B, soft-rock, gospel, and hip-hop. SOS features guest appearances from Travis Scott, Don Toliver, Phoebe Bridgers, and the late Ol' Dirty Bastard. SZA worked with a variety of hitmaking producers including Ctrl collaborators ThankGod4Cody and Carter Lang, along with Jeff Bhasker, Rob Bisel, Benny Blanco, Kenny "Babyface" Edmonds, Emile Haynie, Rodney "Darkchild" Jerkins, Jay Versace, and more.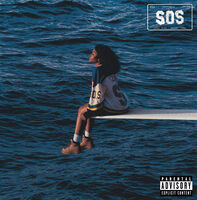 James Blake - Playing Robots Into Heaven - Republic Records
GRAMMY® Award-winning UK singer, songwriter, multi-instrumentalist and producer James Blake releases his sixth studio album Playing Robots Into Heaven. Playing Robots Into Heaven follows the critically acclaimed Friends That Break Your Heart and sees James return to the electronic roots of his Hessle, Hemlock and R&S records days.

  

Chappell Roan - The Rise And Fall Of A Midwest Princess - Island
Bold pop hooks, sex positivity, honest songwriting and a heavy dose of glitter make up the world of Chappell Roan, the next multi-faceted force in pop music. A technicolor celebration of self-discovery and transformation, The Rise And Fall Of A Midwest Princess tracks Chappell's cinematic journey of falling in queer love for the first time, while embracing all the messy and imperfect moments in-between. Penned by Amstutz alongside Dan Nigro (Olivia Rodrigo).



Bleach Lab - Lost In A Rush Of Emptiness - Nettwerk Records
Bleach Lab proudly call themselves perfectionists. The South London formed in 2017 as a duo of bassist Josh Longman and guitarist Frank Wates, they then recruited vocalist Jenna Kyle before reaching their final form at the start of 2021 with the recruitment of drummer Kieran Weston. After releasing three EPs, they are now gearing up for their debut album Lost In A Rush Of Emptiness, where the band felt free to experiment, always keeping true to their alternative nature. The songs on it are packed with widescreen, dreamy soundscapes that pushed their aesthetics forwards and continued the experimentation that exists at the heart of the project.

  

Carrie Underwood - Denim & Rhinestones [Deluxe Edition] - Capitol Nashville
This new Deluxe Edition features the original 12 tracks including the hit singles "Ghost Story" and "Hate My Heart," plus 6 additional songs including "Take Me Out" and her latest single "Out Of That Truck." Carrie is a true multiformat, multimedia superstar, spanning achievements in music, TV, film, and as a New York Times bestselling author and successful entrepreneur. She has sold more than 85 million records worldwide and recorded 28 #1 singles (14 of which she co-wrote).

  

Jason Isbell - Southeastern 10 Year Anniversary Edition - Southeastern Records



Green Day - Dookie: 30th Anniversary - Reprise



Jonas Brothers - The Family Business - Nettwerk Records



Boy Named Banjo - Dusk - Mercury Nashville

  

Steven Wilson - The Harmony Codex - Spinefarm



Read More

Reneé Rapp - Snow Angel - Interscope
Reneé Rapp's debut album Snow Angel kicks off her new era of music by putting her heart on full display as she continues to round out her already multi-dimensional artistry. Executive produced by Alexander 23, the album captures Rapp's ability to unabashedly speak her truth, whether it's through emotional ballads or infectious pop hits. In just a year, Reneé has already sold out shows nationwide while netting hundreds of millions of streams, making Snow Angel one of the most anticipated albums of the year. Now available on Indie Exclusive Translucent Coke Bottle Clear Vinyl.

  

K.Flay - MONO - Giant Music
K.Flay returns with her latest studio album MONO. This album features 15 all new songs including "Raw Raw," "Shy" and "Punisher," as well as Irish Goodbye, her collaboration with Vic Fuentes from Pierce The Veil.



Steve Miller Band - J50: The Evolution of the Joker - Capitol
Celebrate the 50th anniversary of The Joker. J50: The Evolution of the Joker, curated by Steve Miller, highlights 27 previously unreleased demos, live performances, studio outtakes and rehearsals from Miller's personal archive, including 8 never-before heard songs. Miller also provides narration guiding the "evolution" of the songs from The Joker.

The box set features a lenticular cover, 60-page book with liner notes from both Steve Miller & Anthony DeCurtis, a reproduction of a vintage Joker iron-on and a new Joker lithograph.

Also Available 2CD, Super Deluxe Edition 3LP + 7in, Indie Exclusive Limited Edition Gold LP



Corinne Bailey Rae - Black Rainbows - Black Rainbows Music
Black Rainbows is a musical project inspired by the objects and artworks collected by Theaster Gates at the Stoney Island Arts Bank in Chicago. Situated at the Great Grand Crossing neighborhoods of Chicago's South Side, Stoney Island Arts Bank is a cathedral to Black Art, a curated collection of Black archives comprising books, sculpture, records, furniture and problematic objects from America's past. As well as being a site for archive, the Arts bank is also a place for convening. Bailey Rae attended The Black Artists Retreat there in 2017 and performed in the space.  Wide ranging in it's themes, Black Rainbows' subjects are drawn from encounters with objects in the Arts Bank. Taking us from the rock hewn churches of Ethiopia, to the journeys of Black Pioneers Westward, from Miss New York Transit Queen 1957, to how the sunset appears from Harriet Jacobs' loophole. Black Rainbows explores Black femininity, Spell Work, Inner Space/Outer Space, time collapse and ancestors, the erasure Black childhood and music as a vessel for transcendence. The project will be released in various iterations - live performances, books, visuals, lectures, exhibitions, and more. Sonically, the album is a multi-genre mix of the progressive R&B, neo soul sound that will be familiar to fans but it also contains rock, jazz and electronic elements. The album was produced by S.J. Brown and Corinne Bailey Rae.

  

Brothers Osborne - Brothers Osborne - EMI Nashville
Current CMA and ACM Duo Of The Year, Brothers Osborne release their 4th studio album. This Grammy-winning duo's new album features 11 new tracks including the current Top 20 hit, "Nobody's Nobody." John Osborne of the band shared, "As musicians, we're constantly evolving and pushing ourselves to new heights. With our fourth album, we've teamed up with a new producer, Mike Elizondo, and embraced his approach to our sound and story. Our expectations were already high and he absolutely shattered them. It's exciting to see where this journey will take us and we can't wait to share this sound with everyone. Life and art are about growth and taking risks, and we're ready to take on the challenge."

  

Bahamas - BOOTCUT - Republic Records
Bahamas' sixth full-length album, BOOTCUT, sees Afie Jurvanen lean into his (Alt and Old-Time) Country music influences. Produced by Grammy-nominated Robbie Lackritz (Jack Johnson, Peach Pit) and Dan Knobler (Allison Russell), the album features Country legend (and current Eagle) Vince Gill, pedal-steel maestro Russ Pahl (Kenny Rogers), bassist Dave Roe (Johnny Cash), harmonica player Mickey Raphael (Willie Nelson) and many more.



Teddy Swims - I've Tried Everything But Therapy: Part 1 - Warner Records
Reigning from Atlanta, GA, vocal powerhouse Teddy Swims masterfully blends genres from pop, soul, hip-hop, to R&B. Throughout the last four years, Teddy has spent countless hours honing his craft by writing original music and solidifying who he is as an artist. His remarkable debut album I've Tried Everything But Therapy: Part 1 is a transformative record that pushes boundaries, inviting listeners to come along on his personal journey of self-discovery and growth. With his soul-stirring voice and heartfelt lyrics, Teddy delivers an intimate and cathartic experience, delving into themes of love, loss, and the complexities of life. With nearly 1 billion global streams across his catalog, Teddy Swims has become a force to be reckoned with, amassing a social following of over 10 million devoted fans and selling out tours across the globe. His undeniable talent has also attracted collaborations with renowned artists like Meghan Trainor, Thomas Rhett, and ILLENIUM, showcasing his versatility and musical prowess.

  

The Who - Who's Next | Life House: Remastered - Interscope Records
Super Deluxe Edition contains 10 CDs (all remastered from original tapes) and a Blu-ray Audio disc with new Atmos & 5.1 surround mixes of the original album and 14 bonus tracks. 155 total tracks with 89 tracks previously unreleased and another 57 tracks with a fresh remix. Included are demos, singles, studio sessions, and 2 complete concerts. Plus, a 100-page hardback book with new liner notes and imagery, a 170-page Life House graphic novel, 2 gig posters, 2 concert programs, 4 buttons and a band photo with printed autographs.

The Remastered albums are available in the following formats: Limited Edition Super Deluxe 10CD/Blu-ray, Deluxe 2CD, CD, LP, Limited Edition Deluxe 4LP, Indie Exclusive Limited Edition Coke Bottle Clear LP, Half Speed LP



The Bites - Squeeze - Earache Records
The latest recruit to earache's chart smashing rock n roll revolution. Following in the footsteps of rival sons, black star riders, goodbye june, blackberry smoke, the temperance movement, massive wagons & those damn crows. Young, wild & ready to rock! The Bites put the party back in rock n roll.



Read More
---
---
Free Stuff
---